Our dev team passionately and meticulously engineered WiseTime so we know you'll enjoy using it.
They say all the best software is for developers. Here's another great tool to add to your armour. WiseTime integrates with JIRA so that you can connect your teams and collate your time without manual hassles. Keep on top of project progress and a flexible workforce seamlessly and accurately.
Never break the flow
It's midnight and you're in the zone. Don't worry – you can keep going with WiseTime tracking your work. Every minute will go against the correct project, and your team can see what you've been working on. Embrace the flow whenever it strikes! And ensure your efforts are fairly recognised and accurately recorded with WiseTime.
Public API
Those magic words, and the freedom they bring – you can develop whatever integrations or additions you want to suit your needs. Possibilities are literally endless. Our team of passionate, skilled devs are always here to answer questions or bounce ideas off, so don't hesitate to get in touch. You can also contact us for sample code from existing integrations.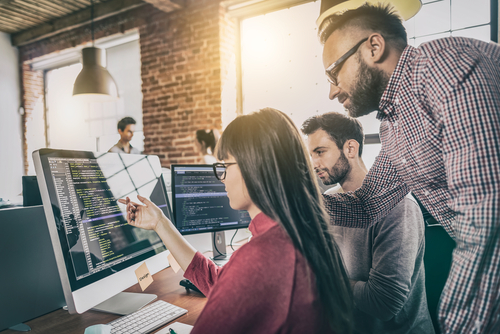 Get valuable insights on project timelines
WiseTime can integrate seamlessly with your existing project management software to allow the time captured to get logged against your tickets/cases/projects without any manual intervention. You can see an accurate record of where time was spent during projects and uncover valuable insights.
Easily manage flexible work arrangements
Whether you have a team that's geographically dispersed, or one that varies greatly between night owls and early birds, WiseTime helps you manage flexible arrangements. With options to suit salaried teams or those contracted by the hour, WiseTime facilitates truly transparent and trustworthy teams.
Catch up on GoT news on work time? We won't tell
WiseTime allows individuals complete and uncompromising control of their own data, which means you can keep your private tasks private. You can set up personal rules anytime for specific apps, browsers or naming conventions to avoid tracking or simply go through and remove personal records before submitting your time. Nothing is ever auto-submitted on your behalf.
Data storage that's actually secure
Your privacy is paramount to us, which is why we decentralise our identifying data and store it in different locations to the activity data. With the many data warehouses and connections you already have to worry about, we strive to deliver solutions that let you rest assured.
"I manage 20 software developers across 7 countries. WiseTime tells me how many hours each contractor worked for me, and which activities consumed the most time. It even integrates with JIRA!"
"I was VERY happy with WiseTime and especially the customer service you provided. I found WiseTime perfect for time tracking purposes. You were the bomb!"
"After years of looking for a solution to track my time, WiseTime finally gives me a report that I can use, without me having to do anything. Priceless!"
Don't see your industry? WiseTime can still help.
Please submit your information and a WiseTime representative will get in touch with you.
---
Psssst! Have you tried our Help section?