Rocket Matter
WiseTime connects to Rocket Matter, giving attorneys more time by taking timekeeping off their to-do list. WiseTime and Rocket Matter work together to make billing more efficient, so that less time is spent on admin and attorneys can focus on their clients.
WiseTime for Rocket Matter will do wonders for your efficiency
WiseTime is for attorneys with more important things to do than timekeeping. We know the trouble of losing time because you were too busy to record it.
WiseTime passively captures your activity while you work and collates it in a private timeline, ready to review. WiseTime relieves you of the need to remember your time, or press start and stop on a timer.
Imagine reaching 5 o'clock with a detailed draft of your day's activity and never having to manually record a minute.
Your Rocket Matter IDs are automatically identified
With WiseTime connected to Rocket Matter, your matter IDs are synced directly from Rocket Matter to WiseTime. This means any matter IDs that appear within your activity timeline are automatically recognised.
WiseTime uses the title of your active window so that any document or email that you work on with the matter ID present in the document name or subject line will be automatically assigned to the correct matter.
Send your activity seamlessly to Rocket Matter
Everything in your timeline is 100% private to you, so you can review your day's work, assign any additional matter IDs to an activity or add descriptions before you choose which activities to send to Rocket Matter.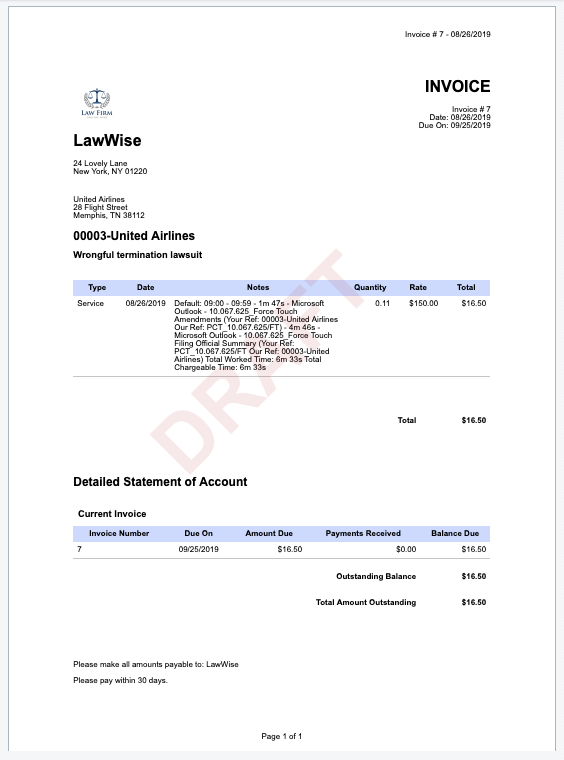 Effortlessly create detailed invoices
With WiseTime as your memory, you won't miss a minute and your timekeeping will be detailed and meticulous – all without any manual input from you. Now you can easily send clients invoices that show them exactly where your attention was.
Bill faster and better with WiseTime connected to Rocket Matter.
You can connect WiseTime to Rocket Matter as part of your Professional and Enterprise plans. View the full plan inclusions here.
Already have a WiseTime account?