ChatGPT channels Jobs, Hawking & Seinfeld to explain autonomous timekeeping
It's no secret –  at WiseTime we love tech, and we've made it our mission to save people's valuable time. So, when an awesome new artificial intelligence (AI) chat bot came out to explore all those themes, we couldn't wait to see what it could do.  
Still in its infancy, ChatGPT has been making headlines. If you haven't read the news yet, we'll catch you up. GPT stands for Generative Pre-Trained Transformer and as suggested, this artificial intelligence chatbot has been trained to give human-like responses to essentially any question you could throw at it. It goes beyond just Q&A though; try asking it to write you a poem or an essay about any given topic and test out just how crafty this little bot can be.  
We wanted to see if ChatGPT could answer a question we've been asked a million times but with a twist. 
So, we asked Chat GPT:  
Explain autonomous timekeeping, in the style of Steve Jobs
Autonomous timekeeping is a remarkable tool for lawyers that has revolutionized the way they work. It allows for effortless time tracking, freeing up lawyers to focus on their clients and important work. At its core, autonomous timekeeping is about simplicity and ease of use, something that I, Steve Jobs, valued deeply in all of my products. By automating the time tracking process, it provides accurate billing and real-time data analysis, giving lawyers the power to be more productive than ever before. Autonomous timekeeping is a game-changer that has the potential to transform the legal industry and the lives of lawyers everywhere. If you're a lawyer looking for a simple yet powerful way to streamline your workload, autonomous timekeeping is the tool for you. 
Now that was pretty good, and we were impressed, but we pushed it for more.  
Explain it again, but in the style of Stephen Hawking
Autonomous timekeeping is a game-changer for lawyers. By automating the process of time tracking, it frees them up to focus on their clients. The software adapts to individual work habits and provides real-time analysis to improve productivity. It's a powerful tool that has the potential to revolutionize the legal industry. 
Last one just for good luck and with a bit of a comedic spin, in the style of Jerry Seinfeld
Hey folks, have you heard about this autonomous timekeeping thing for lawyers? It's crazy! No more manual time tracking, no more writing down hours on a piece of paper like it's the 1800s. With autonomous timekeeping, lawyers can just do their thing and let the software handle the rest. It's like having your own personal time-tracking assistant, but without the awkward conversations about why you're always late. And the best part? It provides accurate billing and real-time data analysis, making it an essential tool for lawyers who want to be productive and efficient. So, if you're a lawyer, ditch the pen and paper and get with the times, because autonomous timekeeping is where it's at!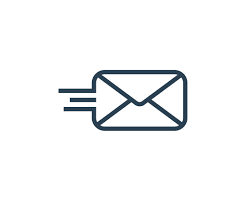 Well done folks; we couldn't have said it better ourselves!!
We had so much fun talking to ChatGPT about autonomous timekeeping and what it means for the legal industry, that we'll be back with more pearls to share.   
Subscribe to our newsletter to get part 2 of our chat with ChatGPT – An Ode to Time; poetry for the modern lawyer 
Increase efficiency, accuracy and revenue
Without IT overheads or implementation headaches
"We're picking up two-digit percentages in overall revenue, simply as a result of using this software.

It's almost impossible to believe how simple it is you download the app and you turn it on."
"I've definitely increased my billable hours and efficiency because I have more time to tend to work than to sit there and think about what it is that I did.

It just gets out of the way and lets me do my thing and deal with my clients and matters."
"Within the first few days I just recovered an additional billing time that is good for paying the software for 6 months.

Measuring with WiseTime we could save 80% on the work time spent on incoming mail."
Great tool for independent contractor! Extremely handy while working different projects for few customers. Another use case is to recall what you work on few weeks ago. ☺- automatic time tracking - smart tags assignments - timesheets generation ☹- can't really say anything, it covers all my current needs
WiseTime I was previously at a firm where I did not need to bill my time so this is new to me but I am very thankful that we use WiseTime because all I have to do at the end of the day is to group my time together and post it. It's simple and fast. ☺I enjoy the fact that I do not have to worry about timing myself when allocating a certain amount of time on a project because I know WiseTime will do it for me. I also love the fact that the software is integrated with Clio, our management program, to bill our clients so no extra steps involved. ☹Although you can pause WiseTime and have it start recording your time when you select maybe having a daily time schedule so when you're done with your day and use the computer without having to remember to stop recording non-work items.
WiseTime's Three E's: Easy, Essential, and Earns You Money The three E's come to mind when using WiseTime. It's Easy: Training employees to use WiseTime is quick and painless. It's Essential: I can work all day and not think of billing one time. This frees me up to do more billable work throughout the day. An essential tool in my productivity. It Earns you money: Before WiseTime, our firm was losing thousands of dollars in small daily tasks like sending a quick email or checking the status of a shipment. With WiseTime, we are able to track every single keystroke and mouse click throughout the day for an accurate count of what happened that day. There is no forgetting about a small task that can be billed out. I will never work without WiseTime running again. It is as simple as that. ☺In addition to its automatic time tracking, Wisetime is so easy to deploy and use. Getting new members set up to use WiseTime is a 1 minute process without all of the clunky steps most software makes you do. Training new employees to track their time is a quick 5 minute process that lends itself to earning more money for your business. ☹There is only one thing I do not like about WiseTime. When tracking time, there are too many clicks that are needed to track. While I understand the thought process that goes behind why it is set up the way it is (tracking one item throughout the day all at once), there are those that track by the hour at the end of the day. This causes more clicking and confusion.
Best thing I've come across to clear my head LOVE this software so mujch. ☺I love this software because I can now get on with my day and I have a bunch of different clients, this takes the stress out of chopping and changing which happens ALOT. I may be in the middle of something and a client calls and I chop over to them and it tracks it all without me having to worry or billing wrong. ☹I bill some clients in 10 hour blocks. I would love an option where I can choose for it to alert me when a certain number of hours are up for a particular client. Maybe add a date and say example: From 10 March let me know when 10 hours is up. It to send an alert...so then I know to invoice again wiuthout having to continually check and then sometimes I'm over the hours by the time I check.
Great Priduct ☺WiseTime helps me track the hours worked and the clients I did work for. Thus, it helps me record my time and do my billing. ☹Not the easiest to use. Also, does not track phone calls.
Best Time Tracking Application on the Market WiseTime's passive time tracking feature is what helped me make the decision. I don't have to start or stop a timer. I log in my computer for the day and don't worry about anything. WiseTime does the heavy lifting. ☺I've done the research, WiseTime provides the best passive time tracking on the market. ☹The only issue I've had with WiseTime is a few glitches with the desktop app.
Invaluable to my Busy Practice Wonderful product and I have been very happy. ☺It is very helpful that I can access it online from anywhere so that I can log my time. The integration with Clio is wonderful. ☹The logging of time away from my computer could be better. Would love to have the ability to see it all the time away for the day and lot it all at one time.
Excellent product ☺It's so easy to set up and use! It has paid for itself 10x over. ☹I haven't found a negative yet. Works great
Easily Manage Time Tracking I have been using for almost 2 years in my consulting practices and it has really simplified my time tracking ☺It is easy to deploy and set up. Basic reporting meets my needs for the most part ☹I would like to be able to better automate and customize reports. Also - the ability to add more tags
Great tracker Weekly usage ☺Compiling features that takes all of my activity and puts into one tracker. ☹Price - I wish the price were less given how little I use it.

Image credits:
Steve Jobs Transparent Images

Photo 108294402 / Stephen Hawking © Warczakoski | Dreamstime.com